All Is Well Babe Bracelets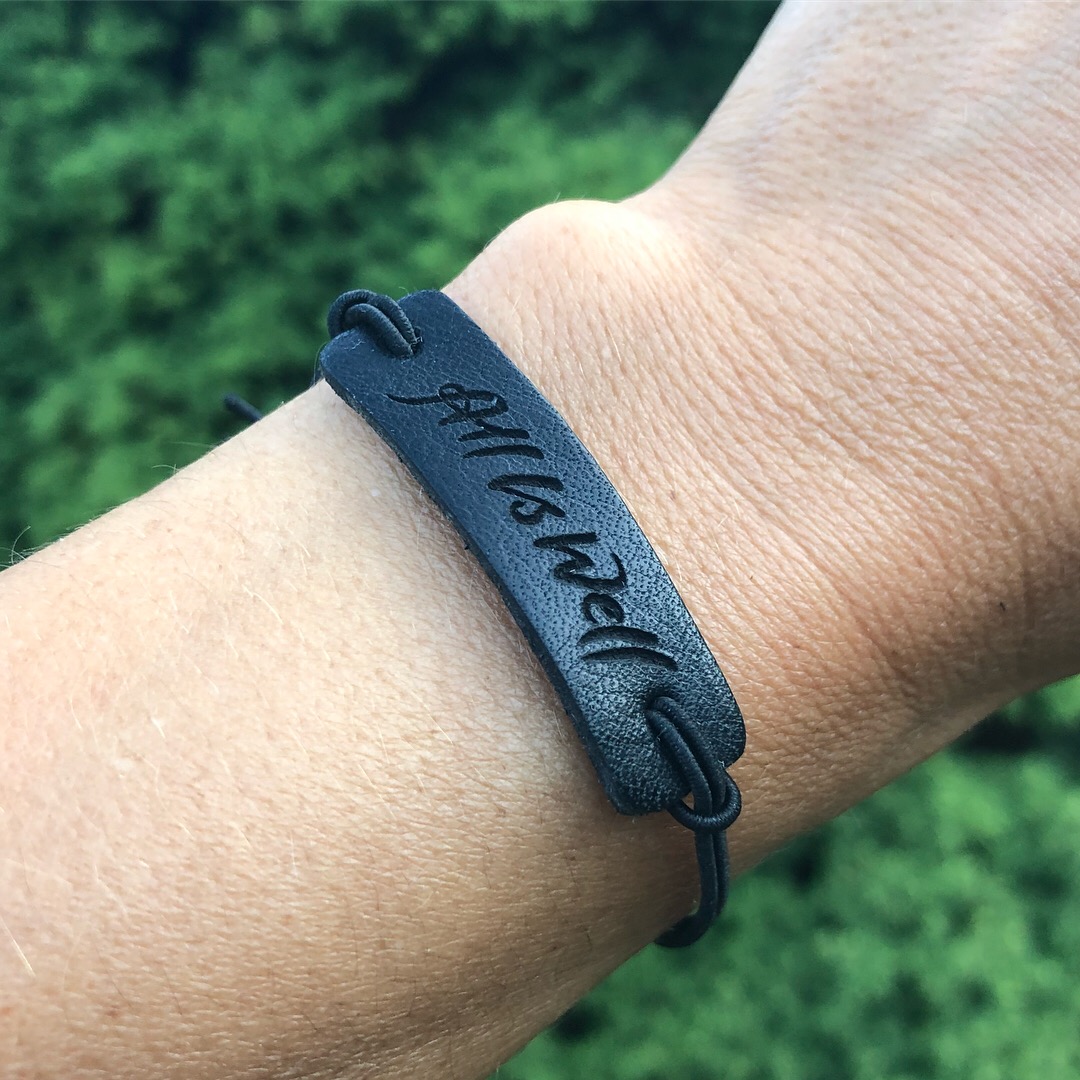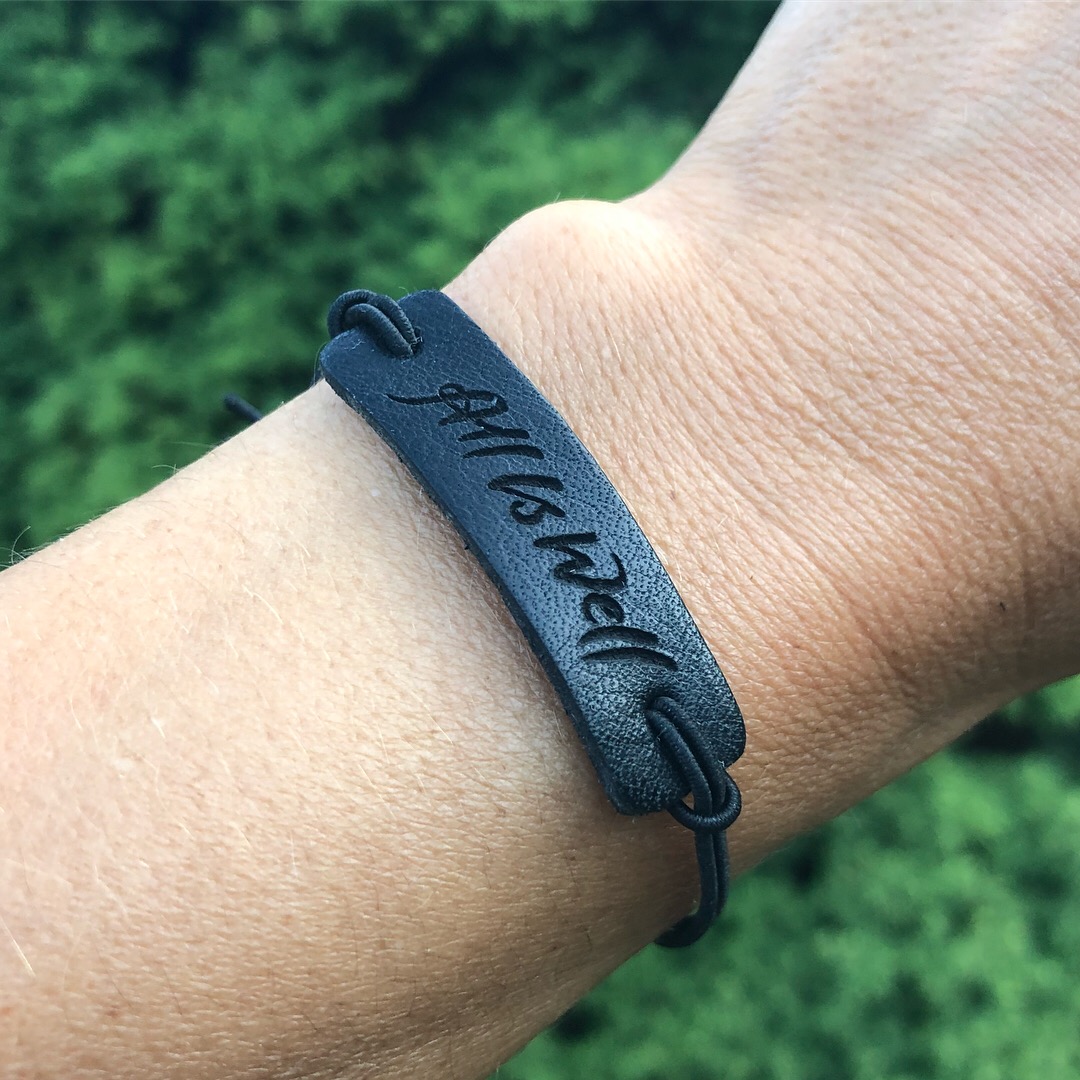 All Is Well Babe Bracelets
An affirmation is a positive statement of a desired outcome.
"I move through life knowing that I am safe, beloved and guided. All Is Well"
The affirmations are handwritten and engraved on leather. The cord is elastic and fits young and old. Measure, make a knot and cut off the ends if you like. If you do, heat the ends quickly over a lighter.